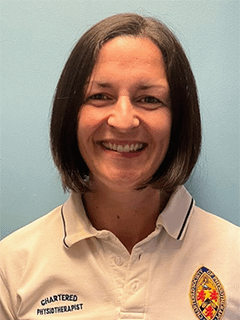 Helen Newton BSc Hons Physiotherapy
MCSP HCPC Registered Physiotherapist
Member of ACPRC (Association of Chartered Physiotherapists in Respiratory Care)
Specialist areas:
Bronchiectasis
Asthma
COPD
Breathing pattern disorders
Long Covid
Helen Qualified from the University of East London in 2003 with BSc (Hons) Physiotherapy.
She has over 18 years' experience working in a variety of settings and has specialised in respiratory physiotherapy since 2007. In addition to her private work, she works in respiratory care at the Royal Stoke University Hospital and carries out medico legal work.
Helen has considerable experience working with those who have COPD, asthma, bronchiectasis, fibrotic lung disease and breathing pattern disorders. She uses this experience to empower patients enabling them to self-manage their condition.
More recently Helen has been supporting those living with Long Covid; giving advice and teaching techniques to alleviate symptoms and aid recovery.
Helen can work with you on aspects such as breathlessness management, secretion management and improving exercise tolerance to help you reach your goals and be at your best!