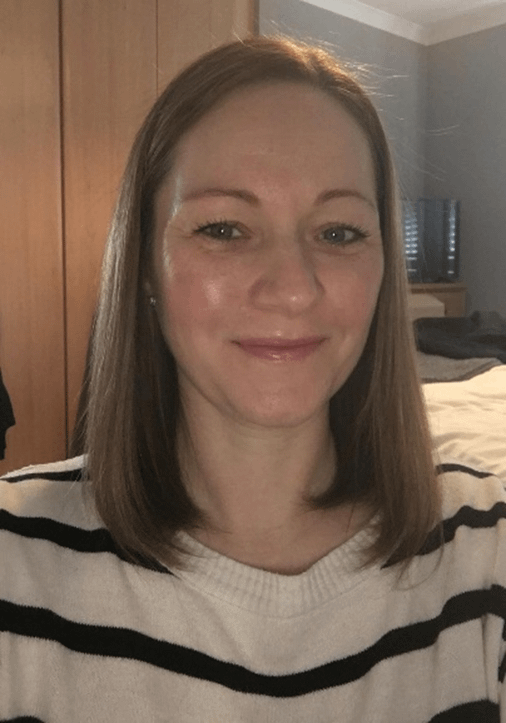 Emma Carter Bsc Hons MCSP
Chartered and State Registered Physiotherapist
Member of the HCPC
Specialist areas:
Whiplash & Personal Injuries
Post Operative Rehabilitation
Sports Injuries
Orthopaedics
Emma is a skilled physiotherapist with over 22 years experience of providing treatment to patients with a broad range of musculoskeletal problems.
Emma qualified as a Physiotherapist from Keele University in 1998 and started her career at the University Hospital of North Staffordshire, providing post-operative ward and outpatient care to patients recovering from a variety of procedures.
Having worked within the NHS for a number of years, Emma moved into private practice continuing to offer high end physiotherapy to clients ranging from sports professionals through to onsite treatment for employees of Staffordshire Police and Fire Service.
Emma moved from private practice to the North Staffordshire Nuffield Hospital in 2011 taking on the role of Senior Physiotherapist. She provided clinical expertise and treatment to both pre-operative and post-operative patients within a broad range of specialties including knee, hip and spinal surgery, gynecological procedures and rehabilitation following major general surgeries.
At 1st 4 Physiotherapy, Emma now specializes in treatments to alleviate pain and immobility following musculoskeletal surgery, sports injuries, back pain, shoulder pathologies and post traumatic injuries following car accidents.
Emma's experience allows her to understand the patients needs and put together a practical pro-active program of care to enable the individual to get back to being the best they can be, as quickly as possible.
If you are in need of advice or support in advance of an operation for a musculoskeletal problem, Emma does not just have the skills to aid your recovery, she can talk you through what to expect and the best treatment to minimize recovery times.​