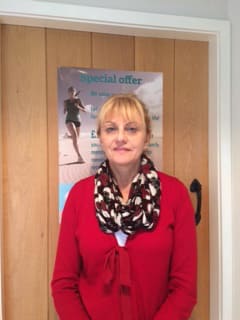 Bev is the receptionist at 1st 4 Physiotherapy.
She deals with the day to day running of the clinic admin and clerical duties.
Bev manages appointment bookings and referrals, as well as accounts and bookkeeping.
Bev will most likely be your first point of contact if you call the clinic and will be happy to help.