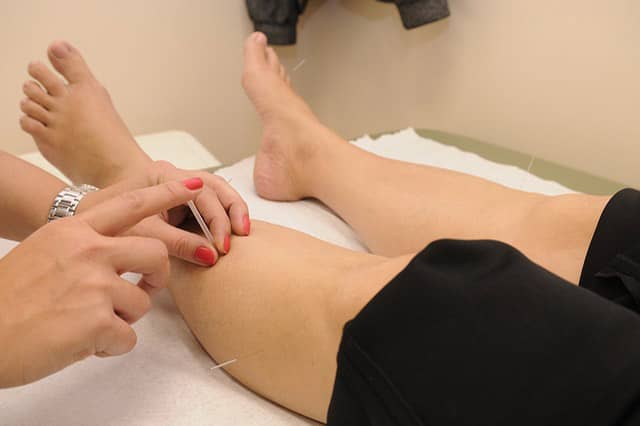 What is acupuncture?
Acupuncture is the insertion of tiny needles into the specific points in the body to stimulate the body's natural repair and healing process. 1st 4 Physiotherapy offers acupuncture as an adjunct to treatment. Acupuncture is safe, painless and without side effects so is an alternative to westernised treatments. We offer excellent Acupuncture in Stoke on Trent.
What is acupuncture used to treat?
Neck and back pain
Sciatica
Arthritis, fibromyalgia, and carpal tunnel syndrome
Allergies, asthma and other respiratory problems
Sports injuries
Depression, anxiety, insomnia and stress
Headaches, facial and jaw pain
And many more physical, emotional and neurological issues
How does acupuncture work?
It is proposed that acupuncture produces its effects through regulating the nervous system, thus aiding the activity of pain-killing biochemicals and immune system cells at specific sites in the body. In addition, research studies have shown that acupuncture may alter brain chemistry by changing the release of neurotransmitters and neurohormones and, thus, affecting part of the nervous system which relates to body systems such as immune reactions and processes that regulate blood pressure and blood flow.
Does acupuncture really work?
Acupuncture has recently been recommended by the National Institute for Clinical Excellence as an effective modality in treating chronic low back pain. Many research studies have shown that acupuncture administered by physiotherapy is cost effective in treating pain.
To find out if Acupuncture is right for you please contact us today.