Your health is our top priority!
At 1st 4 Physiotherapy we are passionate about eliminating pain, restoring fitness and improving your quality of life.
1st 4 Physiotherapy is based in Stoke-on-Trent, we provide a natural holistic approach to the treatment of a wide range of conditions that can affect your body from sports injuries to chronic back pain.
1st 4 Physiotherapy has over 15 years experience in the physiotherapy diagnosis, treatment and prevention of those unexpected problems that can affect your quality of life.
Providing high quality physiotherapy on the outskirts of Stoke-on-Trent we offer affordable, professional treatments so to start your recovery today, simply make an appointment.
1st 4 Physiotherapy offers:
Affordable private Physiotherapy treatment in Stoke-on-Trent and other therapies available.
We are recognised by all major health insurance companies.
Relaxed and professional, friendly atmosphere.
Early morning and late evening appointments available.
Local, out of town premises on the outskirts of Stoke on Trent with easy access and ample free parking.
At 1st 4 Physiotherapy we treat a variety of problems including…
Postoperative Rehabilitation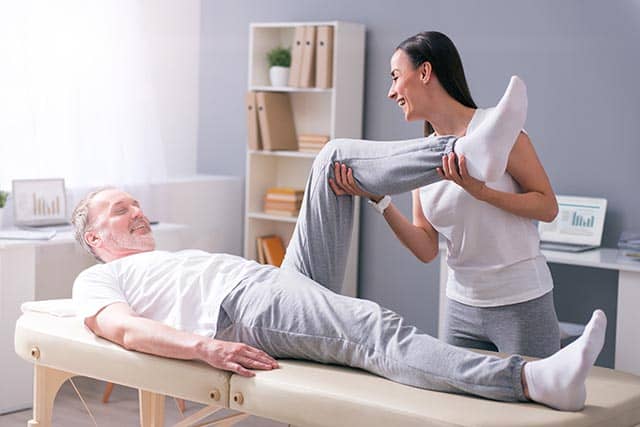 Patient Testimonial
"Thanks to the very friendly staff here at 1st 4 physiotherapy I made a brilliant recovery in 10 weeks after a motorcycle accident. The staff here are brilliant and they go more than the extra mile to help you the best they can to their abilities. If you want a fast recovery with your own personal physiotherapist who gives you 100 percent of their attention on appointments, then this is the place for you! Many thanks to the staff here for their help, if I could rate them in stars I would give 6 out of 5."
Jeff Ballan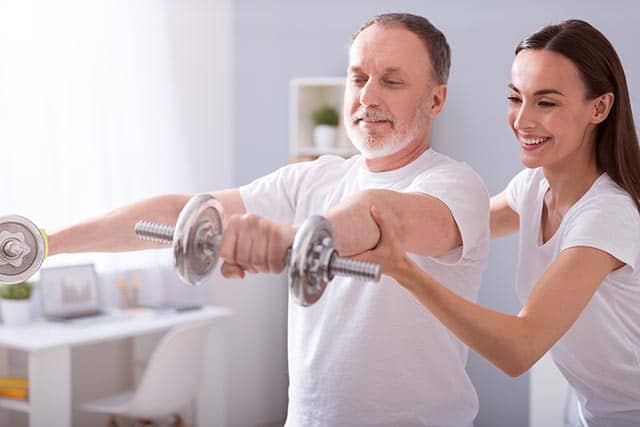 Patient Testimonial
"I have received treatment from Joanne at 1st 4 Physiotherapy for over 10 yrs. They have successfully treated a number of my injuries ( sporting/road accidents ) with excellent results. I still receive regular maintenance treatment for a degenerative back/neck complaint. I wouldn't hesitate to recommend Joanne and her staff to anyone seeking first class physiotherapy."
Brian Millward
Patient Testimonial
"I have always received a supportive and professional service. I have recommended Joanne to many friends and family who have received excellent care. Having a long term condition means that I have to see Joanne on a regular basis, but I'm very pleased with the care and advice that I receive and would recommend her to anyone."
Karen Wiltshaw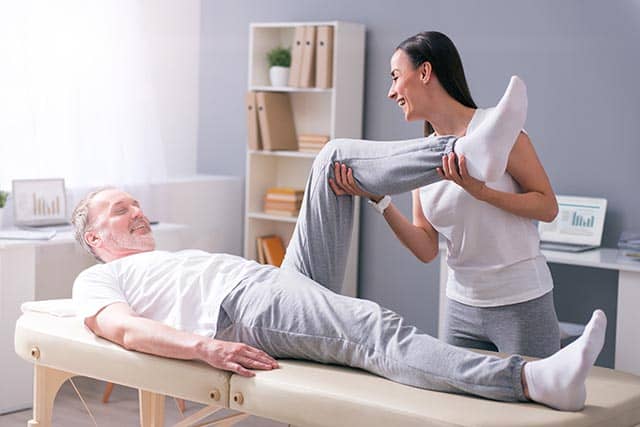 Patient Testimonial
"Jo has helped me to resolve various muscular and spinal issues over many years. Her empathetic approach and clear concise knowledge of my physiological problems has helped ease my pain and increase movement and flexibility. Her way of working has encouraged me to incorporate suggested strengthening exercises into my own ongoing "home physio regime." I can recommend her treatment methods and cannot speak highly enough of the care and help given to me."
Jo Hibbert
Patient Testimonial
"I had the good fortune to meet Joanne about 10 years ago, shortly after I developed osteoarthritis. Since then she has helped me enormously to stay mobile & has always been willing to give me advice over the telephone if I have a problem. I would not hesitate to recommend Joanne to anyone."
Martin Ball
Patient Testimonial
"I originally started coming to Joanne with a problem in my neck. This was quickly sorted, however I now come to Joanne once a month. I do a lot of horse riding so I have abused my body over the years. I find a visit once a month keeps me on top of any problems before they start, I am a firm believer that prevention is better than cure! I find Joanne really professional and helpful, I have recommended her to a lot of my friends who also come to see her."
Karen Cooper
1st 4 Physiotherapy are registered with all major health insurance organisations including…